A Promising Graphic Design Studio in Pakistan
Around 94% of customers leave a website with poor graphics. The need for captivating visuals is undeniable. Who does not like inspiring visuals and interesting designs? Above all, graphic designs help sketch a premier personality of your brand. It adds life to your business model and inspires viewers to stick through.
Irrespective of your industry, you need a combination of good content with engaging visuals to entice your audience. AtDigita vibes, we have a huge panel of top graphic designers with a knack for creativity who never fail to amuse their viewers.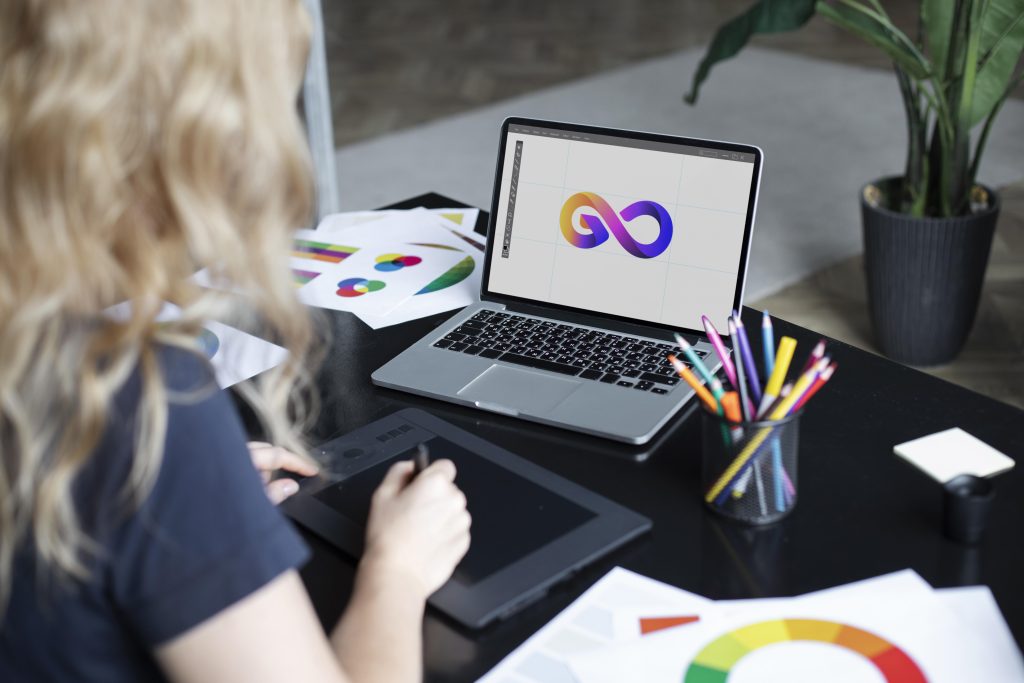 Our Impressive Graphic Design Services
Offering a one-stop solution to all your design needs, perfect SEO Agency is a professional design agency in Pakistan that offers a broad range of services. Giving precise attention to details, we aim to offer long-lasting visuals that boost your engagements organically.
Logo Designing 
Perfect SEO Agency is a creative branding firm that creates distinctive, recognizable brand identities. We deliver brands that leave a good, lasting impression, whether it's a brand refresh or developing a new identity from beginning.
As a creative branding agency, we know that establishing a strong brand identity is paramount to a company's success.
Typography
Typography is the art of positioning letters and text so that the reader can easily read, understand, and find the material visually pleasing. It involves typeface appearance, style, and structure, with the goal of evoking particular feelings and communicating particular messages.
 Mock Up
A mockup is a creative representation of a concept or product that shows the thing in use. Mockups are frequently used for presentation, instruction, or advertising and might be a model, image, or scenario of a proposed design or product.
Poster Designing
Around 28% of the local searches result in a purchase within 24 hours. Not only this, around 86% of people look up to the location of a brand before making a decision. With the help of Google My Business (GMB) and Google Business Profile optimization techniques we help attract high-intent customers.